FT-NIR Spectroscopy for the Sugar Industry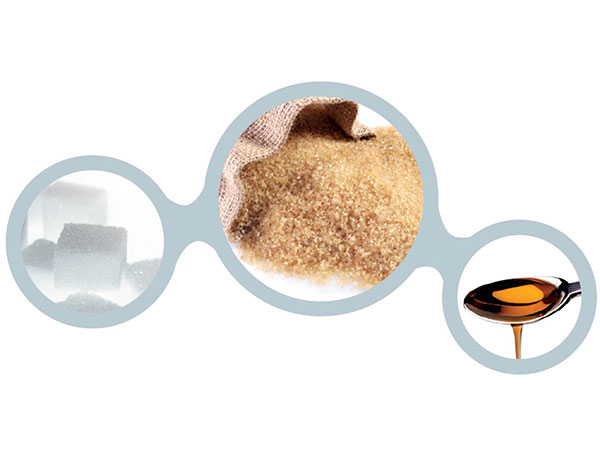 FT-NIR offers a fast and effective tool for controlling the critical QC parameters in all steps of processing
FT-NIR Spectroscopy for the Sugar Industry
       Producing sugar from sugar cane or beet is a process with multiple steps from the crop to the final product, like clarifying, crystallization and refining. Along the complete production chain a tight quality control is important to ensure optimized yield and quality. FT-NIR offers a fast and effective tool for controlling the critical QC parameters in all steps of processing cane, raw sugar, different types of juices, molasses, syrups and crystal sugar products. Even the products and by-products of the downstream production process, e.g. alcohols and bagasse, can be monitored.
       Near infrared spectroscopy provides accurate analysis results of multiple components within seconds. In addition, it is a non-destructive method without any sample preparation, and does not require the use of any solvents or reagents, which easily allows performing real time measurements resulting in huge time and cost savings.
       FT-NIR can be implemented in both, the lab of a sugar mill and at-line in the production area in order to control products and by-products for the most common sample types and parameters like:
Raw sugar: Pol, Moisture, Reducing Sugars, Ash and Color (ICUMSA)

Molasses: Pol, Brix, Sucrose and Dry Matter

Golden Syrup: Pol, Brix, Cane Sugar, Reducing Sugar and Ash
       Other applications include the analysis of mixtures of sugar and syrups and all kind of syrup products, e.g. Invert syrup, as well as sugar cane, which can be analyzed after shredding for the parameters Brix, Fiber, Moisture and Polarimeter Reading.
       Easy Sampling with FT-NIR Spectrocopy Solid samples are filled in a quartz cup and analyzed in reflection while the cup is rotated during the measurement. All liquids and syrups are measured in a 22mm vial with a mirror inserted for transflection measurement. If liquid samples are diluted the analysis can be automated with a transmission flow cell connected to a liquid autosampler.
       FT-NIR spectroscopy has the potential to substitute a wide range of time consuming classical analysis methods, like polarimetry, densitometry, refractometry, LC or GC in the sugar industry. Bruker Optics offers starter calibrations for raw sugar, syrups and molasses. Some calibration examples can be found on the back page.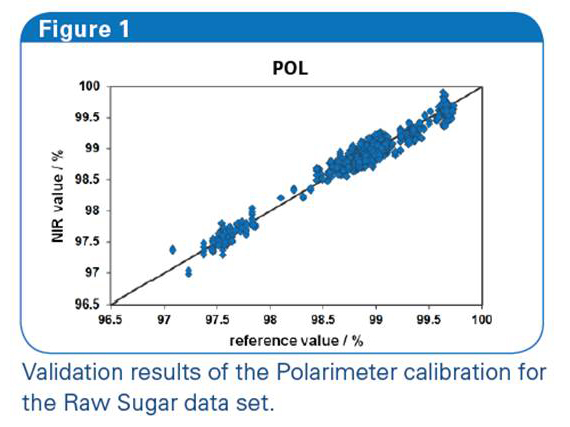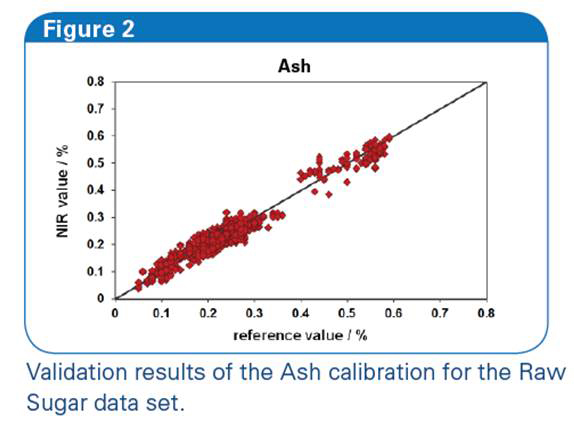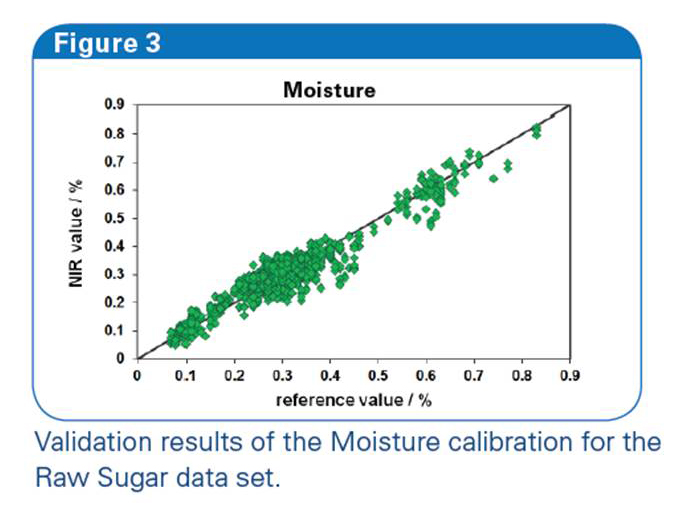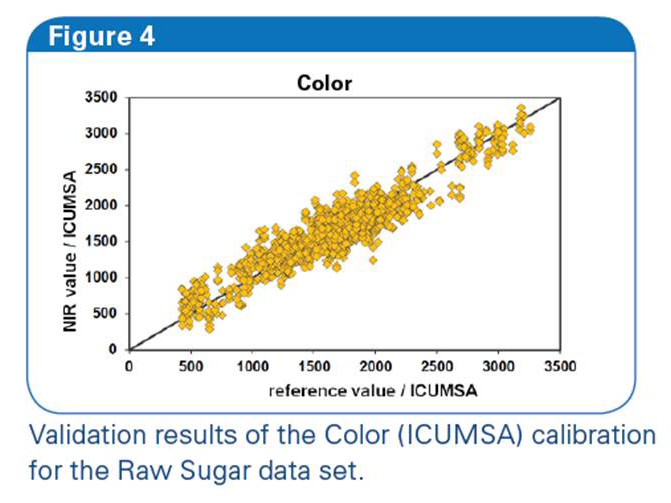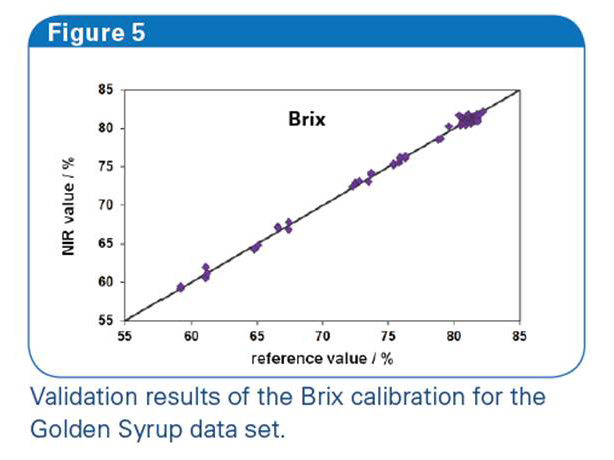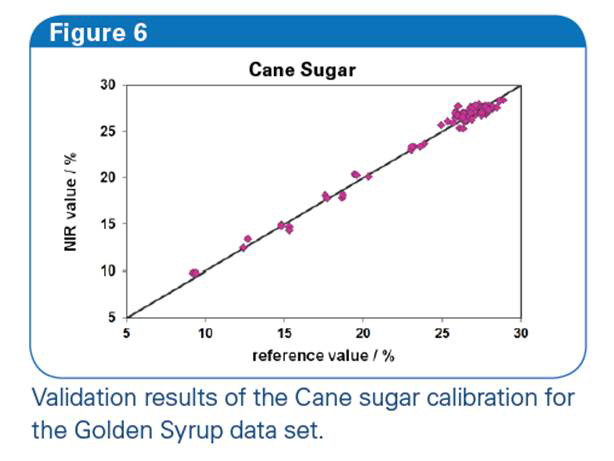 Credit : Bruker Co., Ltd.