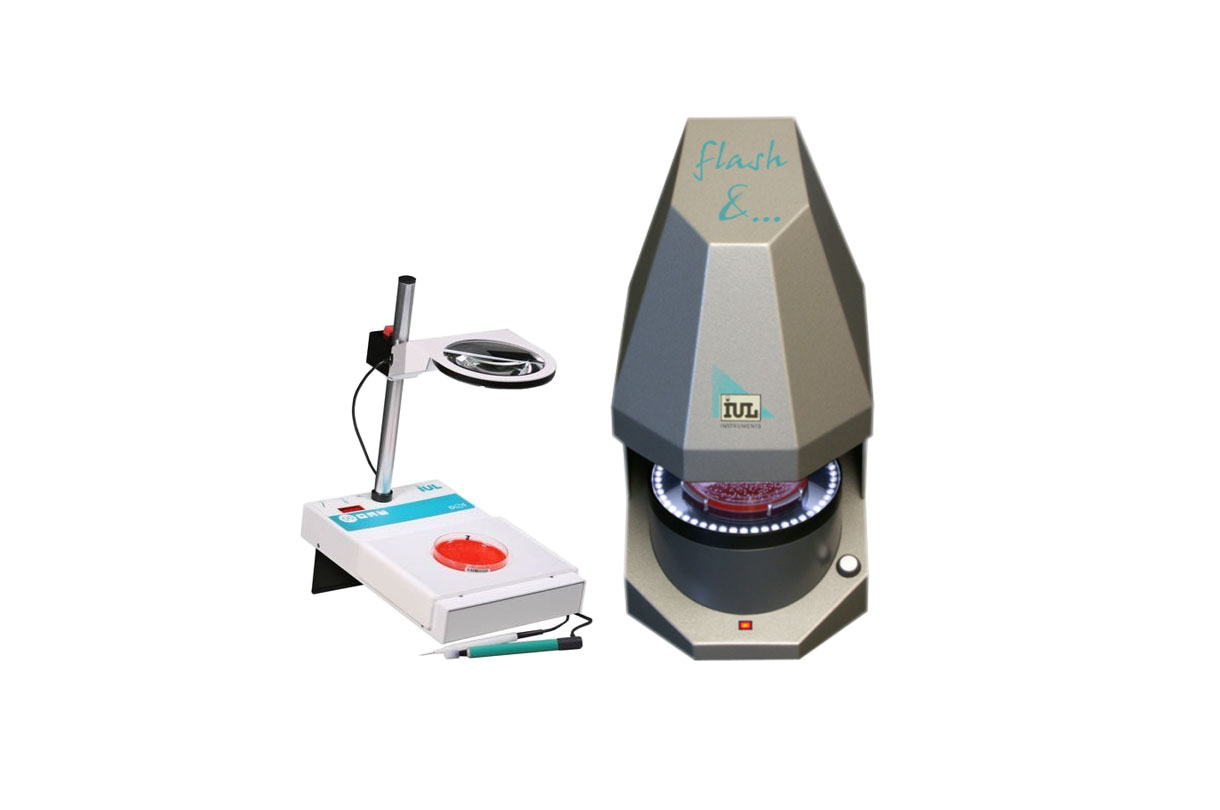 Colony Counter
Counting colonies with the unaided eye is a slow, tedious, and sight-damaging task. IUL's colony counter eases and quickens this process through the use of fluorescent lighting and a high quality magnifying glass. Any microbiology lab involved in colony enumeration will find this tool to be absolutely vital. Petri plates are inserted inside the colony counter where they are properly lit and magnified. Operators can tick detected colonies with a specifically devised marker, meanwhile a digital display will increase the total counts. Pointers that can directly contact colonies are also available.
SYSTEM HIGHLIGHTS
High Quality Magnification: IUL's Colony Counter has a large 200 mm diameter lens with a DINx2 magnification power.
Pointer Technology: Colonies are counted by directly touching these with a pointer or by marking them on the Petri dish with a felt tip pen.
Adapted for any plate: Multiple adapters are available 60 mm, 70 mm, 80 mm, 90 mm,100 mm, 120 mm, and 150 mm.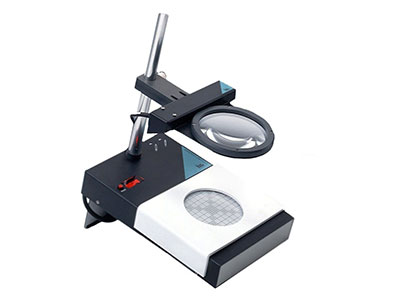 Automatic Colony Counter
Flash & Go frees highly qualified microbiology lab staff from labor-intensive and time-consuming colony counting and antibiotic inhibition zone measurements. Additionally, its state of the art image analysis software that can read an entire Petri plate instantaneously enables labs to heavily enhance their productivity and result reproducibility. Any microbiology lab involved in colony enumeration/ inhibition zone measurement, be it industrial, clinical, environmental, or research oriented may largely benefit from the use of this tool.
SYSTEM HIGHLIGHTS
User-friendly: While fully customizable, Flash & Grow is simple and easy to use. Powerful Image Processing: An entire Petri plate is read in a Flash! Cutting edge customizable image processing enables differential counting of colonies with any color.
Upscalable: Upgrades will allow labs to scale up their levels of automation in Petri plate reading starting with basic colony counting/inhibition zone measurements and ending at fully automated robotic plate feeding.
Traceability: Full operator, sample and result traceability. Identification data can be scanned in using a barcode reader.
Verification and Validation: Centering calibration and count verification procedures ensure the unit's performance.